TO OUR WONDERFUL PATRONS AND VOLUNTEERS
It is with great excitement that we would like to announce the return of the CASTLEDOWNS VARIETY SHOW for the 36th annual show! The amazing volunteer cast, crew, variety show band and committee have been patiently waiting to get back to the table and stage and reunite with our friends and family over some good food, friendship and laughter! We will have more information to come over the next few months, and maybe even a few surprises along the way!! The 2022 committee has begun meetings for the 2022 season. If you live in the Castledowns area and may be interested in joining our committee, please contact the Variety Show Chairperson Sabrina J. at:
varietyshow@castledowns.ca.
Thanks again for your continued support & Stay Safe
Lynnette - President
Castle Downs Recreation Society
Sabrina - Chairperson
Castle Downs Variety Show
FOR INFO E-MAIL:
varietyshow@castledowns.ca
Location: Caernarvon Community Hall
14830-118 St. Edmonton
2022 Show Dates:
October 14, 15, 21, 22, 28, 29 November 4, 5, 11, 12
Ticket Sales at Caernarvon Community Hall
(Starting in September)
Sunday Nights: 7-9 PM 14830-118 St. Edmonton
Reserved seating for groups of 8 or more
Outside food encouraged!
No outside beverages allowed.
Doors @ 6:30 Show @ 8:00 pm
Adult Entertainment 18+ only
For info e-mail: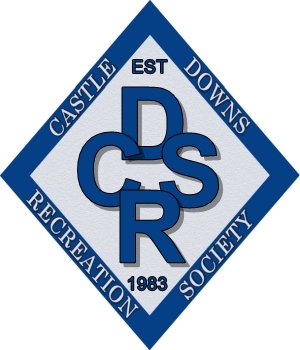 CASTLEDOWNS VARIETY SHOW
WRITERS AND DIRECTORS NEEDED
It's that time of the year already. We are looking for interested writers and directors
for the 2022 CASTLEDOWNS VARIETY SHOW. The Castle Downs Variety Show is an
Evening of Adult Comedy in the style of Saturday Night Live.
Your submission should include all of the following:
The show title
50% of the show content
A running order for the entire show
Please submit package, including compensation expectations to:
The preferred method would be to receive your submission digitally by sending it by e-mail to:
Or send by mail to:
Variety Show Chairperson
C/O Castle Downs Variety Show
P.O. Box 31075 Namao RPO
Edmonton AB
T5X 3P3
Submissions must be received no later than May 30th 2022.
The Variety Show Committee will then review the submissions and set up interviews with the candidates.
THANK-YOU FROM THE CASTLEDOWNS VARIETY SHOW COMMITTEE